Accommodations That Inspire a Journey
Avid travelers have a variety of reasons for voyaging away from home; from seeking the thrill of discovery and new cultural experiences to reconnecting with family or ancestral roots.
But sometimes, it is a charming inn tucked away in a picturesque village that beckons. Sometimes the main reason to get away is to enjoy the hospitality of an outstanding hotel or resort.
These beacons of relaxation and pampering can be found all over the world, and in a wide range of prices. Many are just a short flight away and fit nicely into a long weekend getaway.
Here are but a few examples of welcoming accommodations worthy of a visit.
The Gosby House Inn, located in California's Monterey Peninsula, is a charming Victorian mansion that has been welcoming travelers for over 100 years. Its twenty two individually decorated rooms are cozy and comfortable. Some have fireplaces and sitting areas ideal for enjoying a good read and a glass of wine, and all room rates include a delicious buffet breakfast. A few blocks away is the Pacific Ocean and a scenic shoreline walking and biking trail, while Monterey Bay Aquarium and Cannery Row are just a mile away.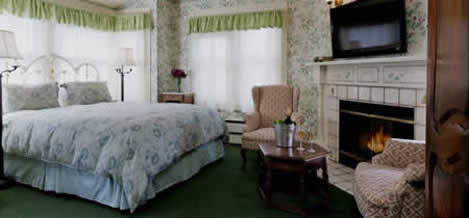 Parador de Carmona - While it may not be your sole reason for crossing the Atlantic, staying in one of Spain's Paradores will add a magical and memorable element to your trip. One of the loveliest in this family of unique accommodations is the 14th century Moorish Castle in Carmona, twenty miles northeast of Seville. It is situated atop a hill that overlooks the picturesque town of Carmona and surrounding Andaluz countryside. And, as is the case with all the Paradores, the guest rooms and public rooms provide a sumptuous level of modern comfort.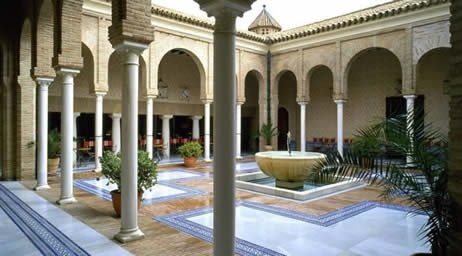 Hotel Flora, Isle of Capri - You will find the essence of Capri in this alluring boutique hotel. Light-filled and airy rooms offer private balconies from which to admire the spectacular panoramic view of the iconic Faraglioni rock formations and the surrounding sea. The swimming pool is the ideal place to relax after a day spent exploring the island and shopping in the famous Piazzetta, a mere block from the hotel. And the attentive and friendly staff provides an excellent level of service that invites guests to return again and again.