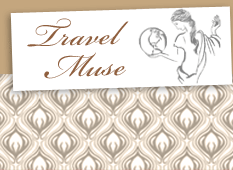 Let us help you with your next vacation.
Click Here

We carry Travel Guard insurance, which provides protection in the event of tour or cruise supplier default.


Planning Ahead
When planning for your next big vacation, take plenty of time to make a thorough and detailed plan. In setting the budget be sure to calculate for variables like currency exchange rates, the distance and often substantial cost of transportation from the local airport to your hotel, the cost of making long distance calls from your US cell phone, the cost of renting a car locally, and even the possible inconvenience of delayed or lost luggage. We can help you get the accurate information you need ahead of time, so you can spend your vacation having fun.
Independent Travel Packages
Travel packages provide not only value for your travel budget, but also flexibility and convenience. Most independent travel packages include the core components of a vacation; transportation and accommodations, and also offer the ability to customize by adding more features, such as day trips and sightseeing excursions. By bundling these components together in a package, instead of booking each individually, you have access to lower rates while still being able to pre-reserve and pre-pay your vacation. Having taken care of all the arrangements in advance, your vacation can be truly enjoyable and worry-free!
Escorted Tours
You may not be familiar with this type of travel, or you may know them as "motorcoach tours". And, if you've never experienced one, you may have only a vague idea of what they're like. Escorted tours have many advantages and can provide a very rewarding travel experience. All of the logistics of planning the itinerary and reserving accommodations are taken care of for you. Most escorted tours include transportation, sightseeing and some, if not most, of the meals. A tour escort accompanies and guides your trip from beginning to end, and because they are usually from the region they can provide invaluable assistance should an unexpected problem arise.
The escorted tour industry has evolved to accommodate the range and variety of today's traveler, offering thousands of itineraries among many reputable companies. From hot air ballooning over France's Burgundy region, to hiking the Inca Trail in Peru, or an exciting Safari in the national parks of Kenya and Tanzania, there are escorted tours to satisfy every travel curiosity. Travel Muse can help you find the escorted tour that fits your travel needs.
Passport and Visa Information
When it comes to getting a passport in time for your next trip, better to be safe than sorry. The Bureau of Consular Affairs of the US Department of State currently lists a processing time of 4 to 6 weeks for a new passport. During peak travel seasons, however, the processing time may be longer.
Current information about processing requirements and fees is available at: http://travel.state.gov/passport/passport_1738.html.
If you are a US citizen, and you are unsure about whether the country you plan to visit also requires a visa, you can verify requirements for each country at the U.S. Department of State web site.
Travel Insurance
There are a number of ways in which your travel investment can be put at risk, even before you leave home. Cruise lines and tour companies require payment in advance, usually several months prior to departure. And they begin assessing cancellation fees as soon as your payments are made in full. The closer you are to your scheduled departure the higher the cancellation fees become. Last minute cancellations can mean a complete loss of your travel investment.
Protect your investment and your family by purchasing travel insurance. Most tour and cruise companies offer travel and cancellation insurance, however their policy will not protect you in the event that their company goes out of business. Another option is to purchase insurance through an independent carrier, such as Travel Guard, which also provides protection in the event of tour or cruise supplier default.
A comprehensive travel insurance policy usually includes coverage for trip cancellation and interruption, baggage and personal effects loss, medical expense and emergency medical transportation. Ask us for more information regarding your travel insurance options.